| | |
| --- | --- |
| Told by | Sri Rantideb Maitra |
| Obtained by | Rajeswary Ganguly Banerjee |
| Date | 4th March,2017 |
| Place | Sri Rantideb Moitro's Residence, Madur Daho, Kolkata |
| About the speaker | Renowned Music Collector and Music Connoisseur |
| Tags | Satyakinkar Bandopadhyay, Faiyaz Khan, Jyotirindra Mohan Tagore, Pathuriaghata, Shourindra Mohan Tagore, Patronage, Tanpura, Pakhawaj, Court Singer, Maharaja of Gwalior, Nizam, Alap, Khayal, Saraswati |
| Language | English |
Sri Rantideb Maitra speaks :
Text version:
The first anecdote is about two  great musicians, one Sangeetacharyay Satyakinkar Bandopadhyay and The other Ustad Faiyaz Khan, and it happened  at the house of Maharaja Jyotindra Mohan Tagore at Pathuriaghata, The Grandson of Sourindra Mohun Tagore (?). I heard it from Sangeetacharyay Satyakinkar Bandopadhyay himself.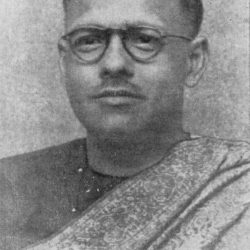 He said that during that time of royal patronage The royal patrons always looked down on the musicians. In the sense that if they are singing they are expected to sing at a posture, sitting on the ground with tanpuras, pakhawaj, table whatever it is and The Rajas and The Maharajas used to sit in couch, and just listened to their  music from a elevated position.  He never liked that short of arrangement and once at the house of Jyotindra Mohan Tagore when he was a court singer, in fact Satyakinkar Bandopadhyay was a court singer to Jyotindra Mohan Tagore of Pathuriaghata.
Faiyez Khan and Satyakinkar Babu was suppose to sing in honor of The Maharaja of Gwalior and His Excellency Nizam who were visiting Jyotindra Mohan Tagore at that time and He arranged a musical evening of these two great masters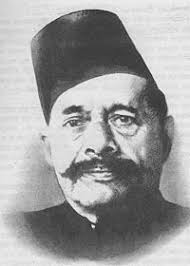 and The first artist was Faiyaz Khan, and he sang Alap and Khayal seating  on the ground and Nizam and Mahraja of Gwalior and Jyotindra Mohan Tagore they were just enjoying the music seating on the sofas. And when the turn came for Satyakinkar Babu to sing he just refused to sing. He said that I am not accustomed to sing in this manner because I am a worshiper  of Goddess Saraswati and I cannot bring her down to that level where Saraswati would be just, you know,  seating  beneath the feet of a mortal, so he also reprimanded  Faiyaz Khan Sahab, he said that he was such a great Ustad, he was such a great master of music, how he can you know, are you not proud enough of you know, of your music, and if you are proud of your music then how you can humiliate the muse of music in this fashion, you should never do this in future, you are quite rich, you can afford not to sing,  and he said that I can also afford not to sing and I  will not sing. So what happened, there was an altercation Jyotindra Mohan Tagore and Satyakinkar Babu and  to avoid any other,  you know untoward incidents or embarrassment  a makeshift arrangement was made, another spring sofa  was brought at par with the Maharajas and Satyakinkar Babu said that you know he used to , he sat on the sofa but unfortunately it was a spring sofa, during that time, and he was, his entire thing went down with the spring, with  his pakhawaj player and everything, and it was so uncomfortable, but he said at least you know the pride of  music was saved for that day. That was one incident which he told me. This period must 1927-28, during that time.
Verbatim by: Rajeswary Ganguly  Banerjee
Picture Courtesy: Google
http://archiveofindianmusic.in
https://www.google.co.in/search?client=firefox-b&biw=1366&bih=631&tbm=isch&sa=1&ei=jvgYW_TNGYLB0gT2naqYBA&q=Faiyaz+Khan+Sahab&oq=Faiyaz+Khan+Sahab&gs_l=img.12…338300.338300.0.341478.1.1.0.0.0.0.188.188.0j1.1.0….0…1c.2.64.img..0.0.0….0.i2dukrkSR9Q#imgrc=BYVKTehRKmWM_M:
Edited & Designed: Ms. Rajeswary Ganguly Banerjee
Data processed at SAP-DRS Lab, Department of Instrumental Music, Rabindra Bharati University.