| | |
| --- | --- |
| Told by | Prof. Amlan Dasgupta |
| Obtained by | Rajeswary Ganguly Banerjee |
| Date | 20th Februray. 2017 |
| Place | Jadavpur University, Department of English |
| About the speaker | Amlan Das Gupta is a Professor of English, Jadavpur University, He has built an archive of North Indian classical music at the School of Cultural Texts and Records at Jadavpur University. He has also offered a course on the history of North Indian Classical Music. Education – University of Oxford. |
| Tags | Archive, Singers, Collectors, 1980,s, Anjan Sen, Biman Sinha, Rantidev Moitro, Sarbari Roy Chowdhury, You Tube, 2004, Jadavpur University, 2003, Sukanta Chowdhury, School of Cultural Texts and Records, Instruments, Raaga, Gharana, Classical Music, Mallikarjun Mansoor, Anindyo Banerjee, John Barlow, British Library, UGC, Records, Wire Recordings, Spool Recorder, Cylinder Records, Private Collector |
| Language | English |
Prof.  Amlan Dasgupta Speaks :
File- 1
File – 2
Text version:
The idea of having music archive is something we have thought about, we thought about for a long time ever since we are listening to music, a lot of us, it was a kind of community activity.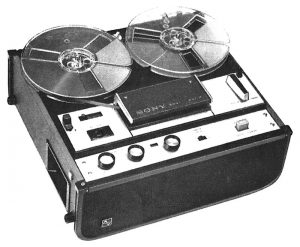 Many of my friends were learning music, others were interested in music, so there was lot of lot of talk about music, and you there was these things, oh only if there was some place where we could listen to these things, and the more that we heard about great singers of the past that you thought that whether it will be possible ever to go and listen to these songs.  At that point of time it did not seem possible. It's much later infact that we came to know about these great 78RPM record collectors but we had no access to them, as music, young,  extremely young music, very frankly we would not get much you know much of their time or they would not  really allow us listen to the music, unless we have some kind of connection.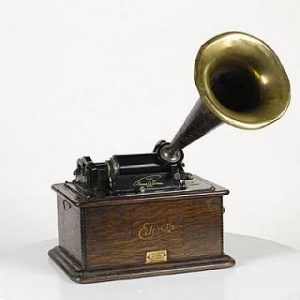 So it's somewhat later only I think after, in the early 80's that there were these music collectors like Anjan Sen, Biman Sinha, later Rantideb Maitra who gave us access to their collection and we heard a lot, somewhat around this time I got acquainted with Sarbari Da, we also listen to music there, its then we started understanding there is a great den of music in private hands. So the idea of having an archive where people could just come and listen to music as people  reads book in the library, something that we, Now to tell the truth  I wouldn't do it anymore because  today you can listen to most of these on YouTube. Only thing I can say  that distinguishes The   archive  from a collection like You Tube which is ultimately probably even larger totally even than the archive and much more   but much less organized is that a, The archive is organized on a  different principle, even the largest collection is not organized in the same principle. The principle of the  archive is that the archive  pays attention both to connect and the metadata. That is what makes it valuable, makes easier  recourse for research. So there are other things too without the archive.
Verbatim by:  Rajeswary Ganguly Banerjee
Picture Courtesy: Google
https://www.google.com/search?client=firefox-b&biw=1366&bih=631&tbm=isch&sa=1&ei=kyMNW6b0DNCw9QPn5qW4DA&q=cylinder+recorder&oq=cylinder+recorder&gs_l=img.3..0j0i5i30k1l2.13826.16049.0.16466.5.5.0.0.0.0.152.726.0j5.5.0….0…1c.1.64.img..0.3.442…0i7i30k1j0i7i5i30k1.0.ZjU3VQjIvQc#imgrc=ch64V3-a5BVQxM:
https://www.google.com/search?client=firefox-b&biw=1366&bih=631&tbm=isch&sa=1&ei=kyMNW6b0DNCw9QPn5qW4DA&q=spool+recorder&oq=spool+&gs_l=img.1.0.35i39k1j0i67k1j0l8.5215.6568.0.8690.6.6.0.0.0.0.163.901.0j6.6.0….0…1c.1.64.img..0.6.900….0.CaxHxnyhFMI#imgrc=vElH5GmpXUrOTM:
Edited & Designed: Ms. Rajeswary Ganguly Banerjee
Data processed at SAP-DRS Lab, Department of Instrumental Music, Rabindra Bharati University.