UGC SAP-DRS Project
The department of Instrumental Music has undertaken a research project 'Indian Classical Music Mapping of Kolkata' under the University Grants Commission's SAP-DRS. The coordinator of this project is Professor Sanjoy Bandopadhyay [Ustd. Allauddin Khan Professor of Instrumental Music] and Deputy Coordinator is Dr. Debasish Mandal, [Associate Professor, Department of Instrumental Music].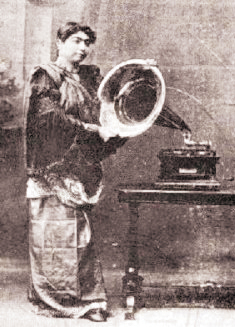 This research project is involved in an extensive documentation of the presence of Indian Classical Music [ICM] in various forms in Kolkata and their impacts on Kolkata's city life. Kolkata has a strong cultural presence and the city witnesses heavy ICM related activities. There are thousands of concerts happening every year. The concerts are from small informal baithaks with twenty listeners to concerts in large concert halls to stadiums with very large number of listeners. During these concerts we see wide range of musicians and listeners from different geographical locations within the country and also from foreign countries. The city naturally witness considerable inter-cultural interactions. To complete the process of creation, presentation and listening, the major three components are the music, musicians and listeners and these require appropriate working set-up. These direct to equipped concert venues, the beautification of the concert venues, amplifications facilities, audio/a-v recording, participation of press and other media, challenges in event managements, impact of Internet on music distribution and other related areas. The city also has a considerable population of ICM learners and musicians. This leads to the obvious necessity of teaching-learning facilities and availability of musical instruments. As a direct impact of all these activities the city also witnesses considerable presence of ICM in the city soundscape.This whole process takes us to the people of varied specializations; music teachers, music students, musicians, instrument makers, music listeners, soundman, recording engineers, music agents, florist, media people, event managers, CD sellers and so on. From a different perspective, the wide practicing of the ICM in the city is playing an important role in retaining the long running Indian tradition and its intrinsic cultural values. Interestingly, the same music also created a strong impact on the global audience and opened the door for wide cultural interactions. The current Indian classical musicians are also taking active parts in cross-cultural music. Kolkata experiences the impacts of all these happenings in the city.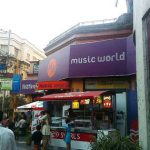 This project will try to document the multifaceted presence of Indian Classical Music in Kolkata and its impact on the city life.