| | |
| --- | --- |
| Told by | Sri Rajeev Goenka |
| Obtained by | Prof Sanjoy Bandopadhyay and Rajeswary Ganguly Banerjee |
| Date | 27th September, 2016 |
| Place |  Ashoka Road,Alipore, Kolkata -700027 |
| About the speaker | Rajeev Goenka is a noted connoisseur of Indian Classical Music and is a passionate music collector. He is the founder and protector of The Rajeev Goenka Music Academy at Dundlod, Jhunjhunu, Rajasthan.  He is closely attached to Kolkata's music scenario. |
| Tags | G.D.Birla,  G.D. Babu, Jamuna Prasad,  Jaman, Birla House, Gangadas Jhawar, Bade Ghulam  Ali Khan, Raag, Teensaptak Taan, Lower Octave, Third Octave, 1954-55,  Gurusaday  Dutta Road, Violin, Melody. |
| Language | English |
| | |
Sri Rajeev Goenka Speaks :
Verbatim:
Another two incidents I'll tell you, we were very close the Birla family. So Mr G D Birla, liked my father very much. So G D Babu would ask my father, my father's name was Jamuna Prasad, but his nickname was Jaman. So he would tell, that Jaman, who is a good singer today. So my father was like his son, he said  Kakoji, it depends , if somebody likes somebody. He said I want to call somebody in Birla House, so Babuji told that, and at that time Gangadas Jhawar, was the music adviser to the Birla family,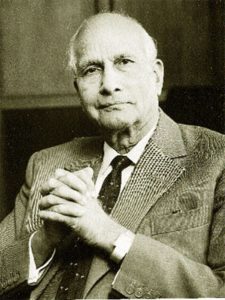 So my father told G.D Babu that you ask Gangadasji, and why not call Bade Ghulam Ali Khan Sahab. So the Ghulam Ali programme was arranged at Birla House, G.D.Babu phoned my father saying,' Tumne to bola tha, ghulam alia a rahe hay, ajana shunne ko',  to mujhe bhi mouka mil gaya uske sath jane ka, so G.D. Babu asked  "who is this?"  I touched his feet, and my father just introduced me, then asked – 'Tum Gatey ho kya, raag ka kuch pehchan hai?" then I was just stood looking at down, and then he said seat, he was seating on the sofa, so I sat near his feet. Then Ghulam Ali Sahab sang, and Gangadasji started doing Ishara, to Ghulam Ali Khan Sahab, that he was famous for teen saptak ki taan, because he wanted to impress G.D.Babu,  that this artist.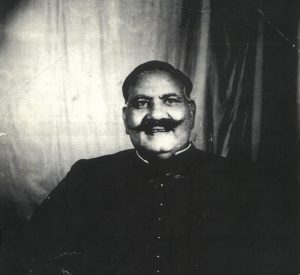 So one or two isharas then Ghulam Ali khan Sahab did one of those tanas.After the programme was over, G.D Babu told Gangadasji and my father , he told Gangadasji that "why are you doing those isharas" and thenG.D.Babu wanted to know and learn, so  he asked my father that – "Jaman what was that up down?"  so babuji explained. Then he said – "don't you think that in the lower octave it was besura, and in the third octave it was shrieking, " G.D Babu didn't know classical music, so he was asking my father, what do you think of this three octave business.
-What was the time; can you tell us the time? Approximately?
-It 1955 or 54.
– And the Birla House is at?
-Gurusaday  Dutta Road.
-Thank You this is wonderful, you are talking about Jog Sahab as well.
-Again at Birla House, there was another programme of   V.G.Jog. So after the programme was over G.D.Babu told my father that – " I don't know much about music, but it is pleasant to the ears, I have not heard much of a Violin, but Jog Sahab's finger   seems to be very harsh. There should be melody.
Verbatim by: Rajeswary Ganguly Banerjee
 Picture Courtesy: Google
https://www.google.com/url?sa=i&rct=j&q=&esrc=s&source=images&cd=&cad=rja&uact=8&ved=2ahUKEwiY89mTtcHbAhUW2o8KHVEpAMQQjRx6BAgBEAU&url=https%3A%2F%2Feconomictimes.indiatimes.com%2Fgd-birla-down-the-memory-lane%2Fslideshow%2F6261422.cms&psig=AOvVaw2DZ-NCRDg30tkEIhlgdHGe&ust=1528456177131144
https://www.google.com/search?client=firefox-b&biw=1366&bih=631&tbm=isch&sa=1&ei=cBIZW9nXKsuWmAWuz7XwAw&q=Bade+Ghulam+Ali+Khan+&oq=Bade+Ghulam+Ali+Khan+&gs_l=img.12..0l2j0i30k1l6j0i5i30k1l2.378569.378569.0.381303.1.1.0.0.0.0.209.209.2-1.1.0….0…1c.2.64.img..0.1.208….0.VlvmpJ9Qo04#imgrc=iHzUCTBVWpU3tM:
Edited & Designed: Ms. Rajeswary Ganguly Banerjee
Data processed at SAP-DRS Lab, Department of Instrumental Music, Rabindra Bharati University.