| | |
| --- | --- |
| Told by | Subrata Roy Chaudhury |
| Obtained by | Sanjoy Bandopadhyay |
| Date | 14 December 2014 |
| Place | At Kolkata residence of Pt. Subrata Roy Chaudhury 6, Canal Street, Kolkata 700014 |
| About Subrata Roy Chaudhury | Well-known sitar player, scholar |
| Key words | 1961, Hafiz Ali Khan, Khoka Maharaj, Birendra Kishore Roy Chaudhury, sarod, Amjad Ali Khan, Bageshree, southern Kolkata, Kesarbai Kerkar, Ahmedjan Thirakwa, Dover Lane, Alla Rakha. |
| Language | English |
 Subrata Roy Chaudhury speaks:
Verbatim :
In the year 1961, that was my first waking up all night, and not staying at home all night. In 1961 I was eighteen years old, I was born in 1943 and I think in our conservative household, I wouldn't say conservative, because we were quite liberal but staying out for the night was out of the question. They were all angry with me but this was my first staying out, and I didn't have money as a student to buy the ticket, Birendra Krishna Roy Chaudhury told me you wear the volunteer's batch and attend the concert. Help the people to sit and chase and you get a free ticket and you can hear all the maestros.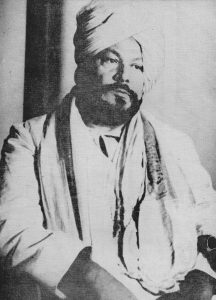 I remember he purposely told me to focus your attention to Ustad Hafiz Ali Khan Sahab.  He rarely gives concerts and doesn't play for more than five seven minutes. But we shall compel him to play more, and Birendra Kishore Roy Chaudhury whom Hafiz Ali Khan Sahab fondly call 'khoka maharaj' told  him that you'll have to play and he said "yes yes yes, I  would play Bageshree" . I remember that since it was Birendra Kishore Roy Chaudhury's conference, Hafif Ali Khan Sahab sat on the stage, tuned a sarod, Amjad Ali Khan Sahab sat beside, and I was playing the Tanpura probably, because I forgot about it, but recently I saw something few days ago,  Hafif Ali Khan Sahab's documentary with Amjad Ali Khan Sahab and I found my picture playing Tanpura, with the father and the son and Hafiz Ali khan Sahab first said that "I am playing on the request of Khoka Maharaj, and khoka Maharaj was such a knowledgeable person, that many great ustads came to teach him, but actually didn't teach him but learnt from him. By various questions and answers they actually learnt  acchyubh Ragas, unknown ragas from him.
Where was the concert?
This was 1969, I don't remember, mysore hall or some big place, kalamandir was not there, Rabindra Sadan was not there, so concerts were usually held on Cinema Halls, Basishree, or Bhawani or Indira . But this was held in a small budget hall because..
In southern part of Calcutta?
It was near the lakes. Kalighat or Lake, Mysore Hall I think. Mysore Hall It had almost six hundred chairs. And I remember that Hafiz Ali Khan said this that khoka Maharaj was the fountain of knowledge, even his  ustads  in the pretext of  teaching they learnt from him and began his beautiful Bageshree. He played twenty minutes of Bageshree, which he usually never played at that time and he played alone and the Gat started and Amjad Ali Khan took over.  Kesarbai at this time got up and said ' Janab Main to apko sunne aya, aapka beta kiun baja raha hay, main to concert mein nehi jati hun, mainto aap hi ko sunne aya"( Janab I have come to listen to you, why your son is taking over, I usually do not attend any concerts, but I have made this effort to listen to you)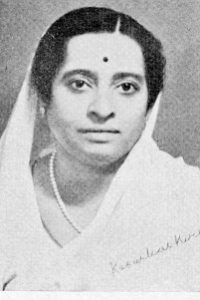 But Hafiz Ali Khan Sahab immediately replied – " key yeh to main hi hoon" ( This is me and nothing but me). Then kesarbai said no we would like to like to listen to you. Then Thirakwa sahib stood up and said I also came to listen to you , " Main bhi aaphi ko sunne aya, aap bajaiye'. So Hafiz Ali Khan Sahab looked at Thirakwa Khan Sahab and winked and said  – " Arey main to bajaunga " ( I will most definitely play.) is you come to stage and play table with me. And Thirakwa sahib immediately went back stage and told the secretary that if I get my item money I will play. I will go and adjusting my budget that is not possible, and then Amjad Ali Khan Sahab took over and played. He was born on 1945 o in 1961 he was just sixteen years old. But what brilliance, 'Ekhara Taan"  and brilliant Sarod, sparkling Sarod, and that was time when he became famous. He was immediately booked for Dover Lane and once later where he played with Ustad Alla Rakha Khan and created a sensation. All pretty girls were there looking out for him to sign their autographs because such handsome musician is very rarely seen on the stage playing classical instruments.
Verbatim by : Rajeswary Ganguly Banerjee
Picture Courtesy: Google  
http://swaratala.blogspot.com/2015/08/ustad-hafiz-ali-khan-last-interview.html
Edited & Designed: Ms. Rajeswary Ganguly Banerjee
Data processed at SAP-DRS Lab, Department of Instrumental Music, Rabindra Bharati University